Verhalen overtuigen beter dan feiten. Dat vertel ik vaak als ik uitleg hoe je mensen kunt aanzetten tot duurzamer gedrag. Het vertellen van verhalen om mensen een boodschap te geven werkt al duizenden jaren. Maar waarom werkt dat eigenlijk zo goed? En waarom hebben we moeite met feitelijke informatie? Dat komt doordat ons brein perfect is ingericht op verhalen. Bijvoorbeeld voor het onthouden van het verhaal van Pluk van de Petteflet.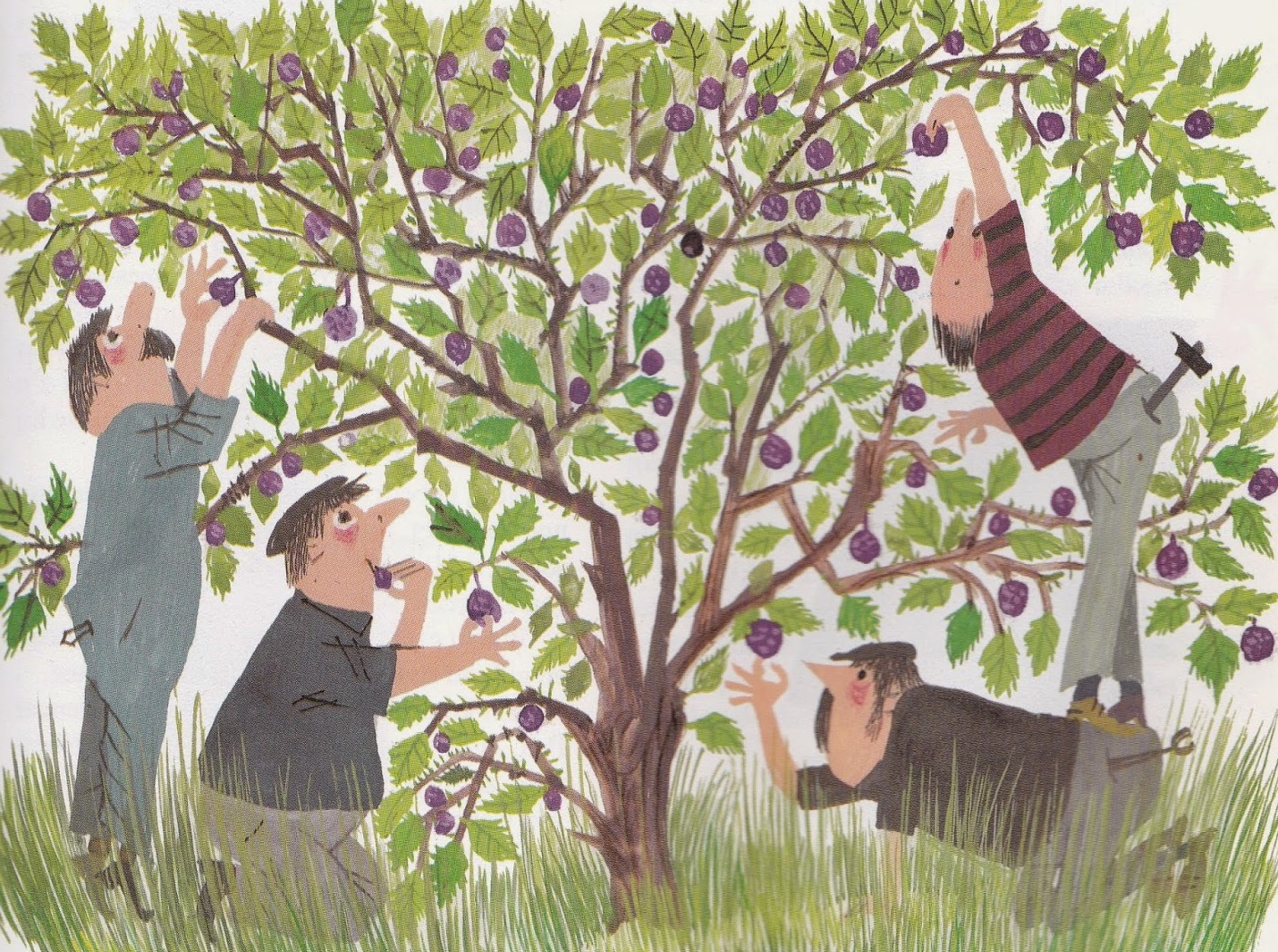 Ruim 35 jaar nadat ik Pluk van de Petteflet heb gelezen heb ik nog steeds beelden van de verhalen van Pluk. En van de fantastische tekeningen, zoals van de Heen en weer wolf met zijn gele zuidwester. Dat was niet gelukt als ik in 1980 een PowerPoint presentatie had gekregen met:
Pluk van de Petteflet:
♦     .. woont in torenkamer van de Petteflet
♦     .. rijdt in een brandweerauto
♦     .. is bevriend met Aagje en meneer Pen
Als je luistert naar feiten die worden opgesomd dan werken er slechts enkele gebieden in je brein. Deze gebieden (Broca en Wernicke) doen niets anders dan betekenis geven aan de trillingen van de lucht die het slakkenhuis van jouw oor heeft doorgegeven aan je brein. De betekenis van woorden is redelijk abstract, tenzij je andere hersengebieden kunt gebruiken bij de verwerking. Dat is precies wat we doen als we luisteren naar een verhaal. We gebruiken dan veel meer hersengebieden. Daardoor beleven we het verhaal zelf, onthouden we het beter en zet het ons eerder aan tot actie.
We denken in oorzaak-gevolg relaties
Onze hersenen zijn ingericht om verhalen te onthouden. We luisteren en onthouden en maken oorzaak-gevolg relaties. In verhalen die we horen brengen we steeds opnieuw logica aan. Ook als die er helemaal niet is. Een voorbeeld: 'De wethouder heeft bij zijn aantreden de leefbaarheid in deze wijk een speerpunt van het gemeentelijk beleid genoemd. Deze wijk is enorm populair geworden'. Is de wijk populair geworden dankzij de wethouder? In onze gedachten wel. Zeker na een tijdje.
Emoties en metaforen maken indruk, nieuwe begrippen doen niets
Verhalen met blijdschap, angst, walging, trots en andere emoties ervaren we deels zelf en maken daarmee (letterlijk) meer indruk in de neurale verbindingen die uiteindelijk onze herinnering worden. Emoties zijn een zeer krachtige tool in het overbrengen van een boodschap. Metaforen werken op een soortgelijke manier. 'Dit treurige winkelcentrum …', 'Deze levendige woonwijk'. Als je een verhalen hoort dat uit volledig nieuwe elementen bestaat dan gebeurt het omgekeerde. De woorden zijn abstract en maken geen indruk. Je kan het echt niet onthouden. Ik heb daar soms last van als een ICT-expert me uitlegt hoe mijn computer werkt. En ik zie het soms als architecten aan bewoners 'uitleggen' hoe ze hun wijk moeten beleven.
Spiegelneuronen zorgen dat we het verhaal zelf voelen
Waarschijnlijk spelen ook spiegelneuronen een belangrijke rol bij het interpreteren van verhalen van anderen. Als je ziet dat een ander iets doet, of als een ander je iets vertelt, dan gebruik je dankzij de spiegelneuronen letterlijk dezelfde gebieden als degene die je observeert of beluistert. Mannen die graag voetbal kijken weten wat spiegelneuronen in de sensorische cortex doen als ze zien dat een speler een bal in zijn kruis krijgt. Dat voelt voor de toeschouwer ook pijnlijk. Verhalen die we horen binden we direct aan onze eigen ervaringen. Doordat we verhalen deels als onze eigen ervaringen beleven, kan het zijn dat jouw goed vertelde idee ineens het idee van je collega is geworden. Of was het andersom?
Leuk verhaal, en nu?
Ik kan natuurlijk puntsgewijs samenvatten hoe je effectief kunt overtuigen met oorzaak-gevolg relaties en emoties in verhalen. En dat je op hoede moet zijn voor onjuiste oorzaak gevolg suggesties en dramatische persoonlijke verhalen. Maar ik besluit liever met Pluk en de Petteflet. Er waren plannen om de Torteltuin (een plantsoentje waar Pluk graag komt) weg te bulldozeren en er een tegelpleintje aan te leggen. Pluk wilde de Torteltuin redden en vertelde aan iedereen wat hij beleefd heeft in de Torteltuin en hoe erg het is als de tuin, waar heel veel dieren leven, plaats moest maken voor een tegelpleintje (verhaaltechniek: persoonlijk verhaal, oorzaak-gevolg en vermijden van abstractie). Hij plantte er speciale Hasselbramen. Mensen zagen van elkaar hoeveel plezier ze hadden als ze van deze speel-bramen gingen eten. (verhaaltechniek: inzet van emotie en spiegelneuronen). De burgemeester besliste vervolgens dat de Torteltuin behouden bleef. Slim ventje wel die Pluk.
Echt een leuk verhaal, of echt niet? Kan je hier (n)iets mee?
Laat een berichtje achter of stuur een e-mail.
Hartelijke groet,
Anjo Travaille